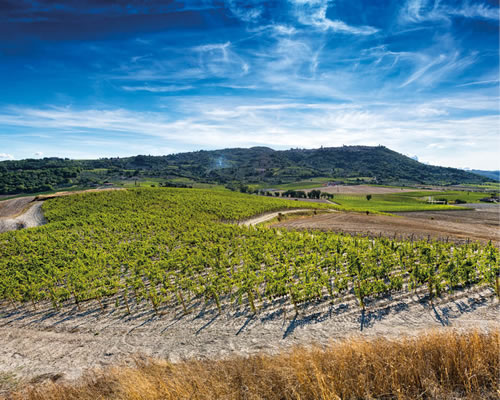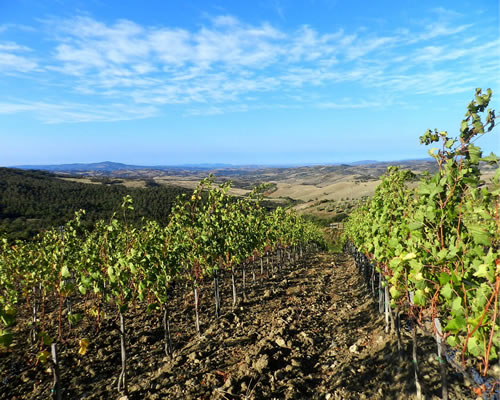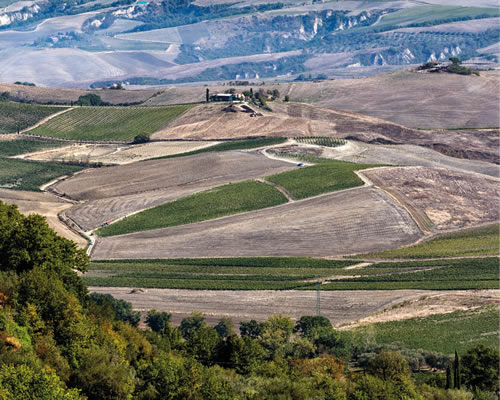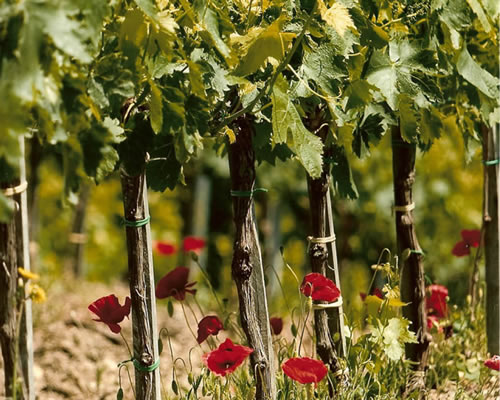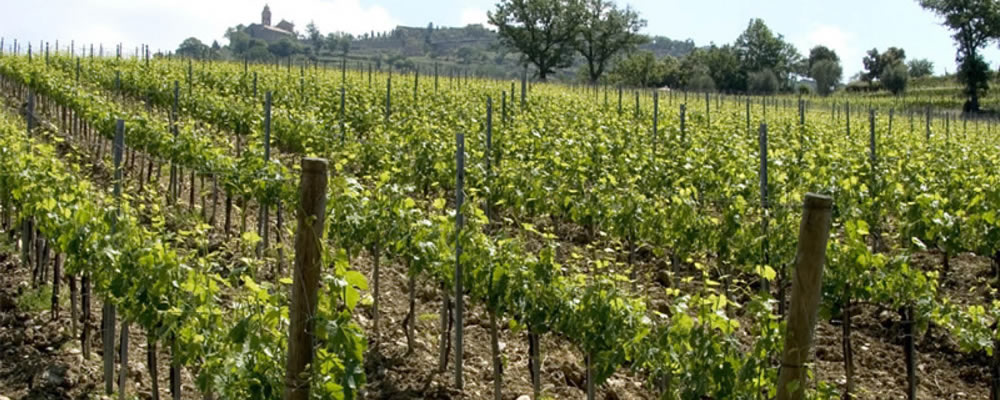 From selected grapes...
Our quality wines
Our most important vineyards extend over the southwest side of Montalcino at an altitude of about 250 meters. From this location, they are exposed to the sun for the entire length of the day and are likewise protected from the cold northern winds. At this average altitude, the grapes acquire the maximum expression of their fragrance and ripening. The land, rich in stone, guarantees excellent permeability and consequent drainage of rainwater.

Other smaller vineyards are located in the north / north east side of Montalcino, with very different characteristics. A greater presence of water in medium-textured soils, with some clay, northerly winds, slightly cooler microclimate, which helps us in hot vintages to preserve the freshness of the grapes.

In Cinigiano, on a sunny and windy hill, the property covers 4 hectares in wich Sangiovese, Merlot and Colorino grow and ripe. These grapes integrate our production with an excellent IGT Toscana, warm and with great personality.

Each hectare holds about 5000 buds from the best Sangiovese stems using cultivation techniques which favor low yields, far below the 80 hundred kilograms expected by production specifications: a difficult but effective choice in order to obtain a great wine.