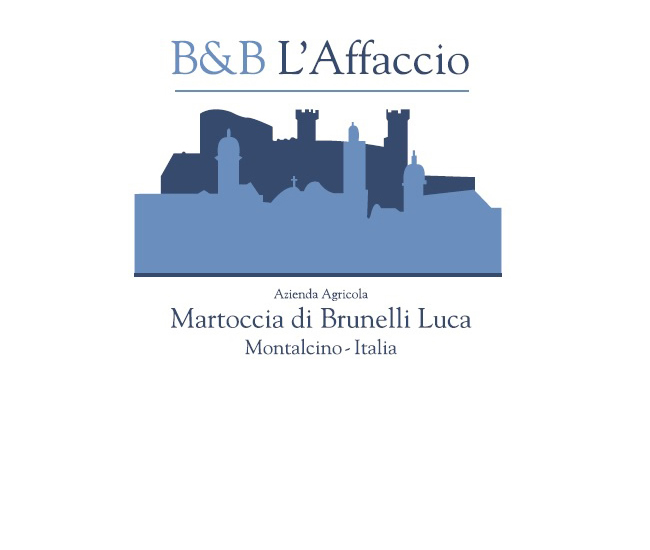 B&B L'AFFACCIO
MONTALCINO
Just a short walk from Montalcino's municipal tower and medieval fortress, you can find L'Affaccio, the comfortable and elegant B&B, owned by Azienda Agricola Martoccia di Brunelli Luca.
L'Affaccio's apartments are located on Piazza Garibaldi, one of the two main squares of the town, renowned by the Montalcinesi Piazza Padella (cooking pan) for its very distinctive shape. The square is visible in all its beauty from one of the B & B's faces. On the other side, the view opens onto the unmistakable of Val d'Orcia hills and its wonderful villages.
The guests of L'Affaccio will enjoy Montalcino life, lying in a central and privileged spot of the town where the bells of the 13th-century Palazzo Comunale mark the time and where the richness of the historic palaces surrounding them make the stay in the two apartments a great privilege.

We are delighted to let our friends and customers stay in the Affaccio's apartments, recently renovated and equipped with the most modern comforts. The Affaccio also offers the opportunity to organize tours and tastings in the nearby farm, to let its guests taste the wonderful Tuscan wines we produce.